Welcome to the website of kennel Najoba Maltese.
The founder of my breed is female Narcis Alfrédo Vy-Mia (Natálka) in 2009.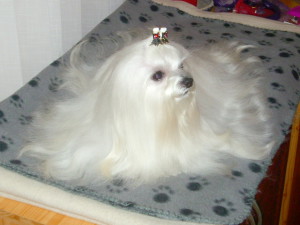 Natalka was in 2013 alone. Since the spring of 2013 she has next to each other dogs.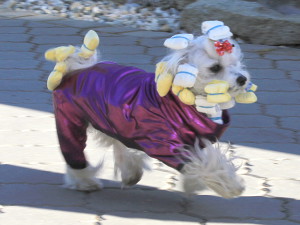 In 2009 I lost my job. Then I started looking for a canine companion. I wanted a small breed with a pedigree, but mainly for cuddling. I decided for Maltese breed, for his kind, cheerful and affectionate nature.

With my friend Marcela we started small marathon, searched and collected the phones onto breeders. Once we got through to the kennel Vy-Mia to Ms. Miloslava VYKOUKALOVÁ. Her was just born two puppies. The dog has already been entered, but the female was still free. A decision was made. Natalka was small, sweet and beautiful, exactly how I imagined it.

In the second year of her life we started to exhibit with the help of Mrs. VYKOUKALOVÁ. We hed good results and sometime with worse results.

Finally, we managed four champions. Thus I began breeding maltese. I learned a lot and I will continue to learn. In the spring of 20130, we have grown by another dogs – the first puppys and small dog. We are wondering what to bring next year.